Hello Everybody,
The focus of this week has been on optimizing the rankings for the teams. Currently the rankings are calculated based on the winning percentage of the teams which means that the rankings are changing a lot through the weeks. In the next version we have a preseason ranking which is based on the reputation of a team, and a team will most likely keep its ranking if it wins.
In order to get that to work correctly we have also implemented some changes to reputation, so winning records, bowl wins, draft picks and recruiting classes will affect the reputation.
A minor thing we have implemented is the size of the fanbase for a team, which helps us set the number of attendances for a game. At the moment this is only used for information on a game, but we might later use it as soon as we figure out where and for what.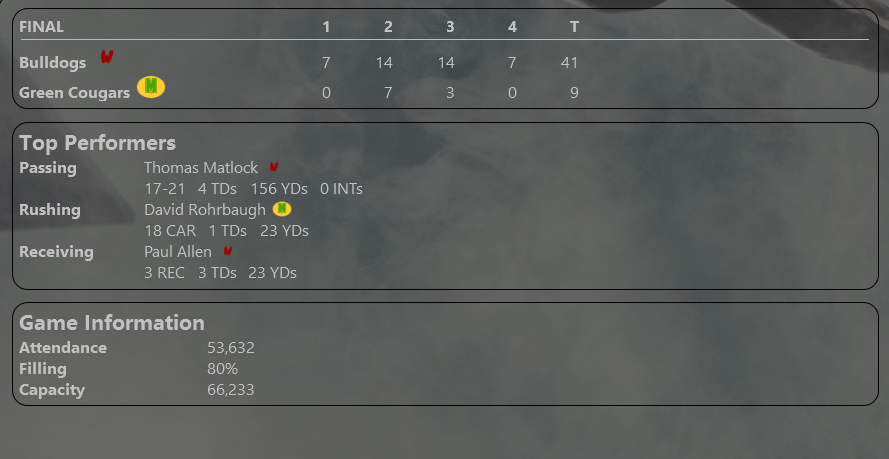 And while creating this screen we noticed an issue with the scores, which we will fix before next release.
BR
The DevTeam