Hello Everybody,
We are now ready with the release of version 0.5.6, where we have focused on a few GUI updates, a couple of bug fixes as well as autosaving.
On the GUI we have created a view after the bowl selection day which shows all the bowls and the teams playing them.
As we noticed after the latest release we forgot to include the possibility of doing substitutions while playing a game. This has now been reimplemented.
The last GUI part we have implemented is a news ticker on the screen. The ticker will be used for showing different news starting with game results. Later on we will implement further news.
We have received a number of requests for autosaving. This has been implemented so the game will be saved once a week. Of course it has a little impact on the performance that day, but we think it is workable.
In order to use autosaving it needs to be enabled at the settings. As standard it is disabled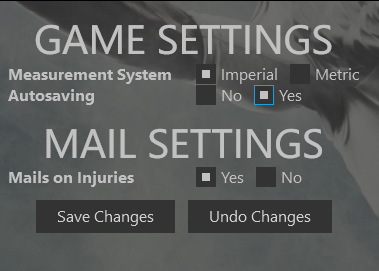 We hope you will like this release and remember to use the team/logo pack from http://forums.gmgames.org/files/file/59-real-teams-and-bowls-for-ct-football-man...
BR
The Game DevTeam