Hello Everybody
After a small delay due to some real work stuff, we are now ready with the release of CT Football Manager 0.5.8.
For this version we have made some updates to rankings so it should be more realistic, but as usually we might need to tweak it even further later one.
On the box score view we have implemented player stats, so it is possible to see stats for all the players both on offense and on defense.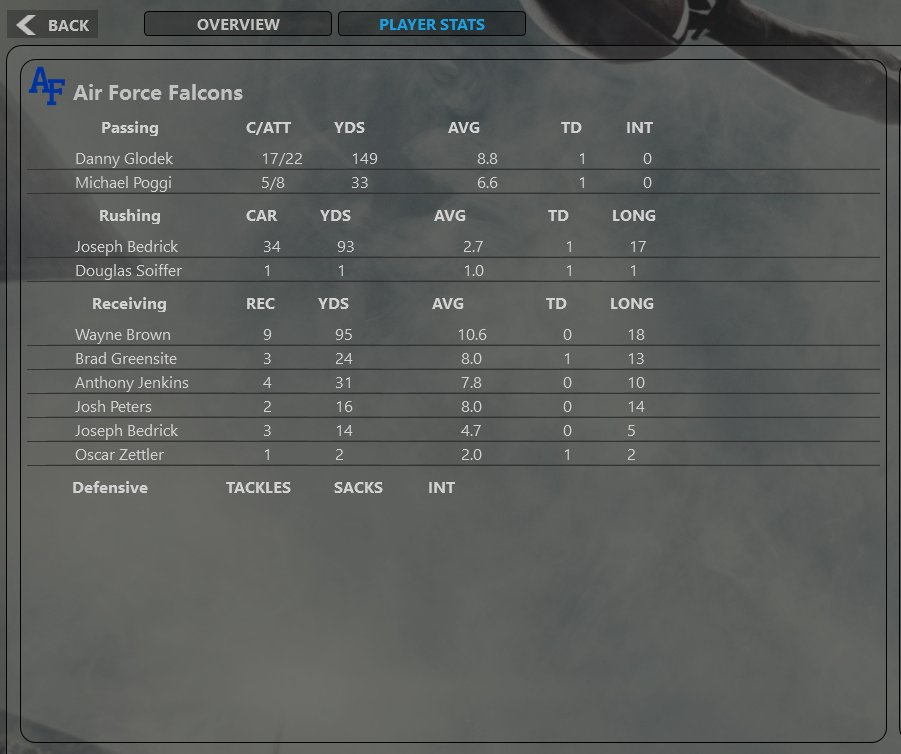 The last thing included in this version is a bug fix for an issue where some teams ended up playing two bowls a season.
The main focus of the next version will most likely be optimizations for recruiting, since we have received some great inputs for it.
Enjoy the game and please let us know if you have any inputs and/or optimizations
BR
The Game DevTeam