Hello Everybody,
We are happy to announce the release of CT Football Manager version 0.6.0.
The focus for this version has been on one thing only and that is optimizations for recruiting.
We have implemented scouting reports, a new view for recruits and a lot of changes for the backend logic for recruiting.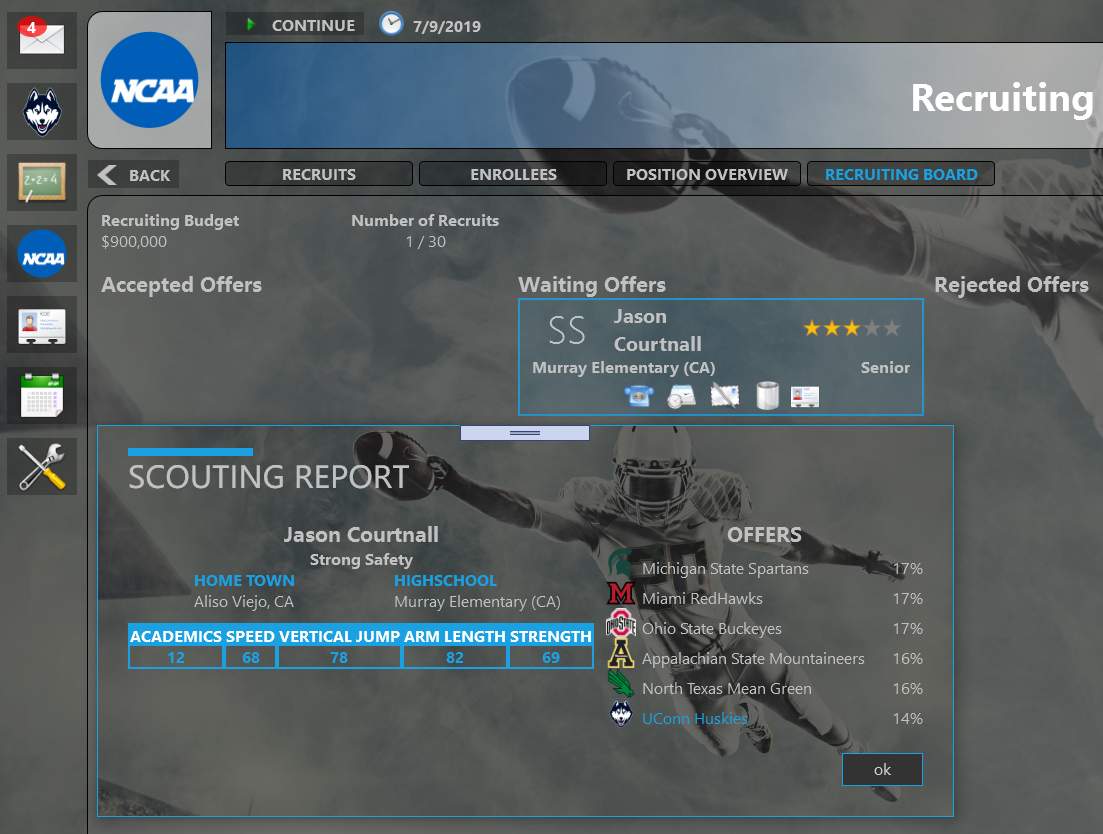 Scouting Report - As you might notice on the screen then we have also made a change to the GUI, so the menu is on the left instead of above
For the backend logic some of the things we have changed are:

Not all recruits are signing on signing day
The AI looks for need before trying to recruit
A recruit is making the selection based on a number of parameters like same state, reputation of team, players on the same position etc.
As usually there might still need some tweaking, but please report it to us so we can get it fixed
So far for the next release we have planned on optimizations of the the ingame stats
BR
The Game Dev Team