Hello Everybody
We are now ready with the release of version 0.6.1
In this version the focus has been on optimizing the ingame stats, bug fixes and some minor updates.
The optimization for the games has mainly been focused on making it more realistic, so a team not always ends up with something like -30 rushing yards and a total of under 50 total yards.
While doing the optimizations we also added a view for all player stats on the human game view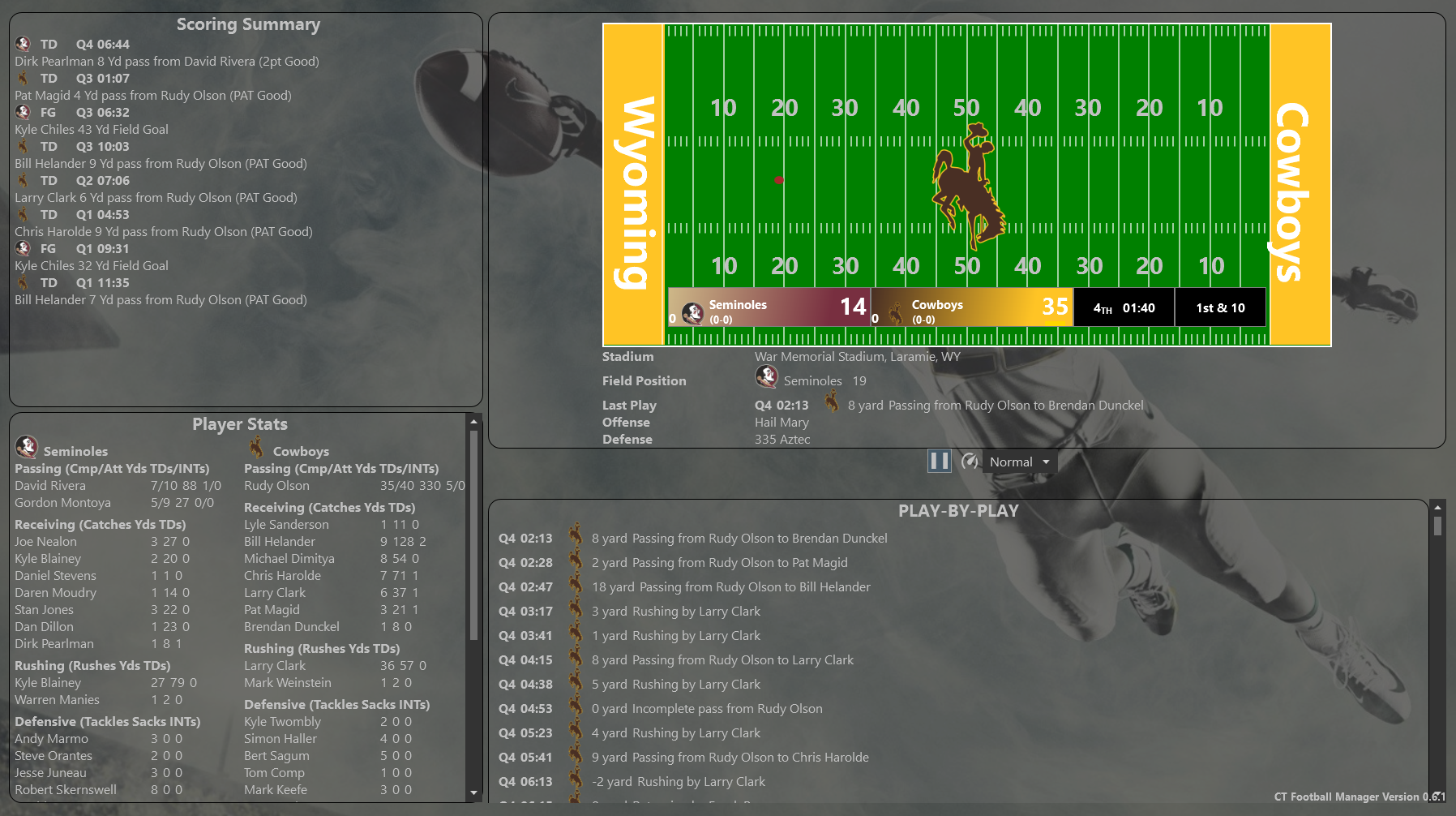 On the bug fixing side we (hope to) have fixed the following issues:
Issue with the human games sometimes simulating 4th quarter twice
Issue with missing bowls so no bowl games were shown on the bowl selection view or getting created at all
Issue with no conference championship games being played
We have also implemented TV channels (only a GUI feature), added so teams will get new stadiums, implemented so a small percentages of students will be foreigners and added the possibility of quick simulating the off season.
With these changes an update for the mod pack will also be required, so we expect the creator of the mod pack to release a new version as soon as possible, since the existing one wouldn't work with this release.
For the next release we have currently planned on looking into hiring and firing of coaches / coordinators
Best Regards
The Game DevTeam