Hello Everybody
First of all a huge thank you to Chris over at gmgames.org for all the work he is doing for a game like this.
Second of all we are happy to announce the release of version 0.6.2 where the main focus has been on coaches and fixing/improving of different issues.
For coaches we have updated the expectations and also implemented the possibility of fire/hire your own coordinators. In order to be able to fire/hire coordinators you need to enable it at the settings. For the coaches we have also added attributes.
While implementing this we also saw the need for implementing a new view for coaches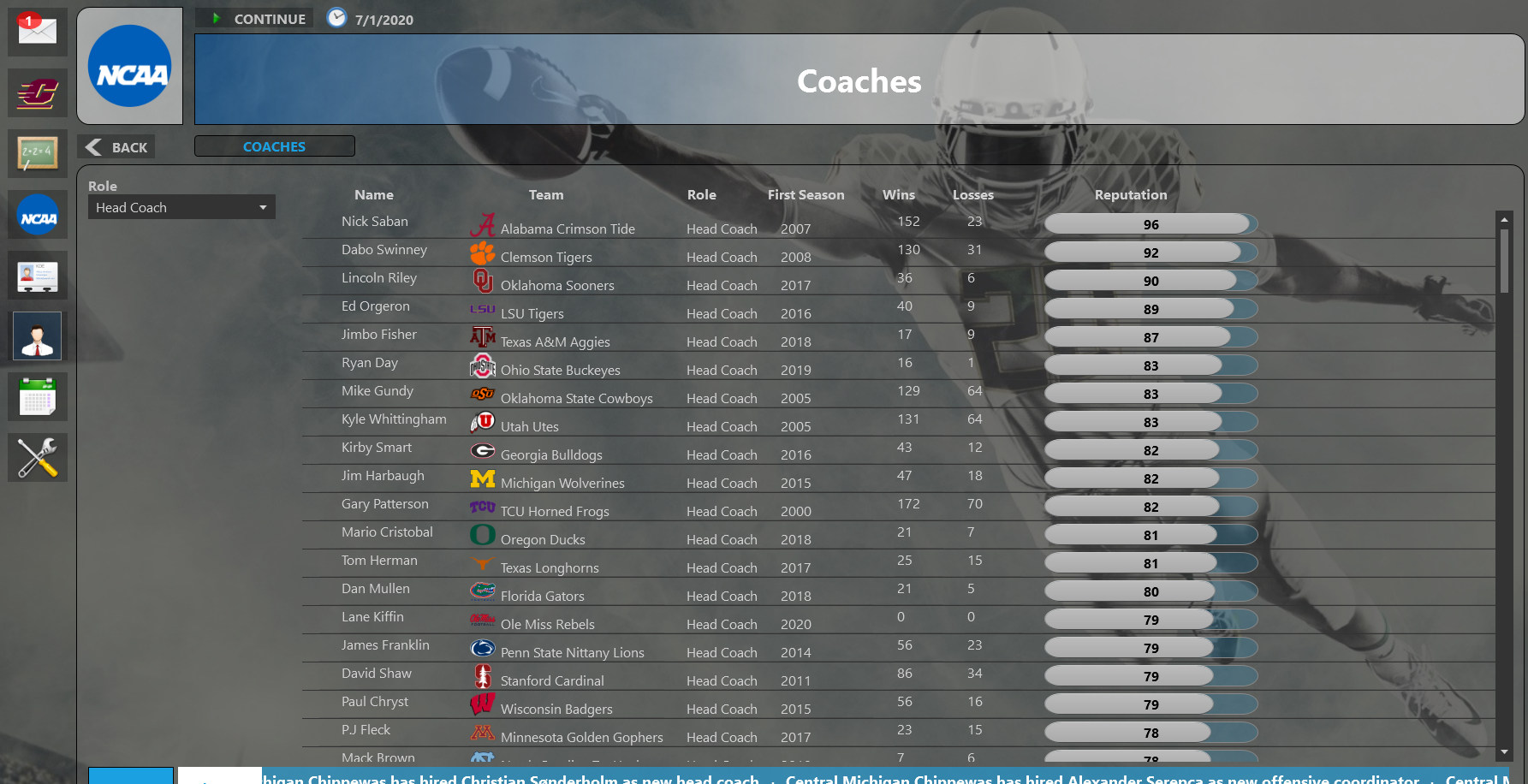 As you might notice then it uses the real coaches. This is a part of the updated mod pack, which will be released shortly over at mod pack
Things we have fixed or optimized in this version are:
Fixed issue with loading of a saved game where the championship game exists
Fixed issue where loading of a saved game made changes to the expectations
Fixed an issue with scheduling where some teams didn't play any conference games the first year
Updated the play-by-play text since not all events were included and wrong with scores
Fixed issue where conference championship games where set to be played in week 15 but the dates where after week 16
Fixed issue where the menu for recruiting were missing when using the back button
Optimized so the QB will not always be subbed when the coordinators handles the substitutions
Added so some teams are more likely to pass or run than others
Changed so the game will start with the 2020-2021 season
For the next version we haven't planned anything yet, but most likely we will look into a lot of minor optimizations and fixed.
BR
The Game DevTeam