Hello Everybody,
We are happy to announce the release of CT Football Manager 0.7.2.
The main feature implemented for this version is a new prestige mode, where you start with three offers to be head coach of a smaller college.
You then get a number of goals to fulfill and if you succeed then you will be able to get a contract offer from another college.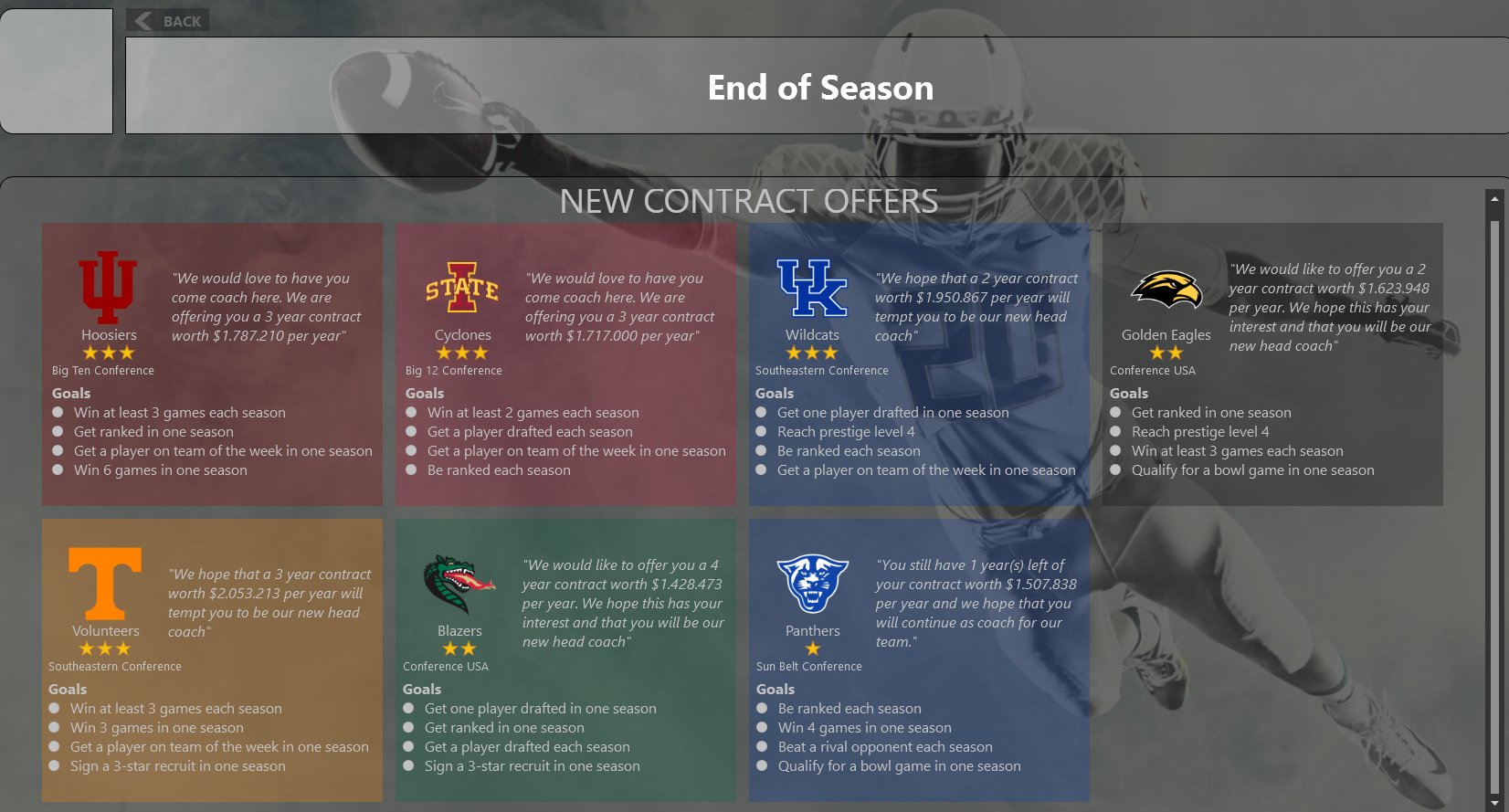 At the moment the mode only runs for the selected division, but in a later version we will also implement the possibility of starting in a lower division and then being able to get hired to a team in another division.
The version also contains a few fixes like the tactics settings being saved correctly and that the teams changing its stadium (like South Alabama) still plays its home games on the old stadium.
The last thing for this version is that we have added a feature to simulate a whole season. It might take a couple of minutes to simulate a whole season.
The package with the real teams and logos can be downloaded from: https://forums.gmgames.org/files/file/59-real-teams-and-bowls-for-ct-football-manager-by-twitchteegue. It should include both FBS and FCS teams. For the next release we will most likely do some changes for the division/team-format.

For more updates please follow us on Twitter, Discord, Reddit or Forum
Best Regards
The GameDev Team