Hello Everybody,
We are happy to announce the release of version 0.8.8. In this version we have worked on a different number of tasks from implementing scouting service to minor GUI updates.
Scouting Service
On the recruits page we have added a scouting service, where you can hire the service to find different recruits for you based on your selection. The service costs a monthly fee, but you might get some unknown prospects which aren't known by the other teams. These unknowns aren't high ranked.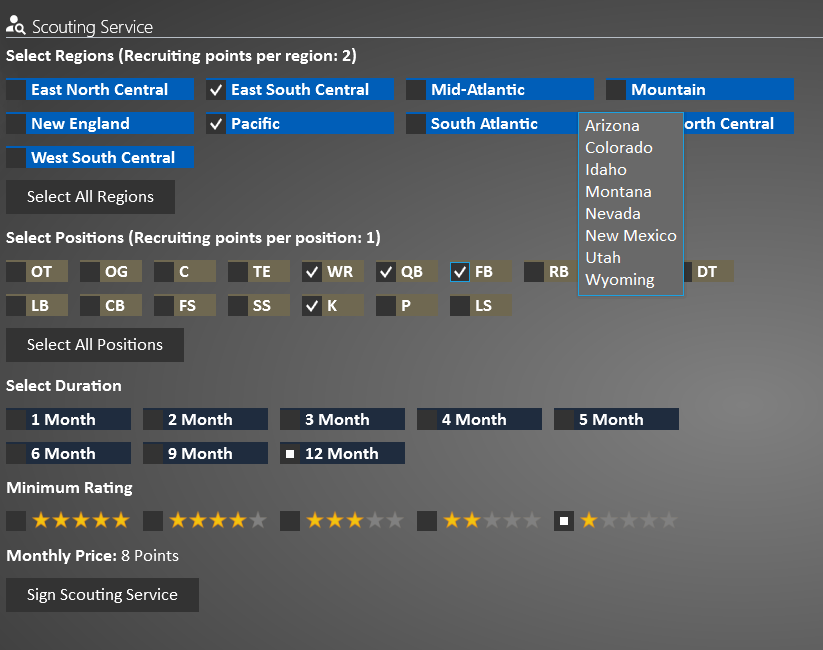 Scouting Service Options
Walkons
We have made a couple of optimizations for walkons. You will now get a report per new walkon at the beginning of the season, where you need to decide if you will keep them on the team or not. This is meant to be a sort of tryout. Of course it is possible to delegate this to the CPU assistance. All new walkons will also wear number -1 until you have decided to keep them or not.
New Features
Added attendances and average attendances to team statistics view
Added the Long Snapper as a new player type
Implemented the posibility of changing a punter to kicker and vice versa
Added the possibility of releasing players
Implemented so it is possible to select specific conference and team for player statistics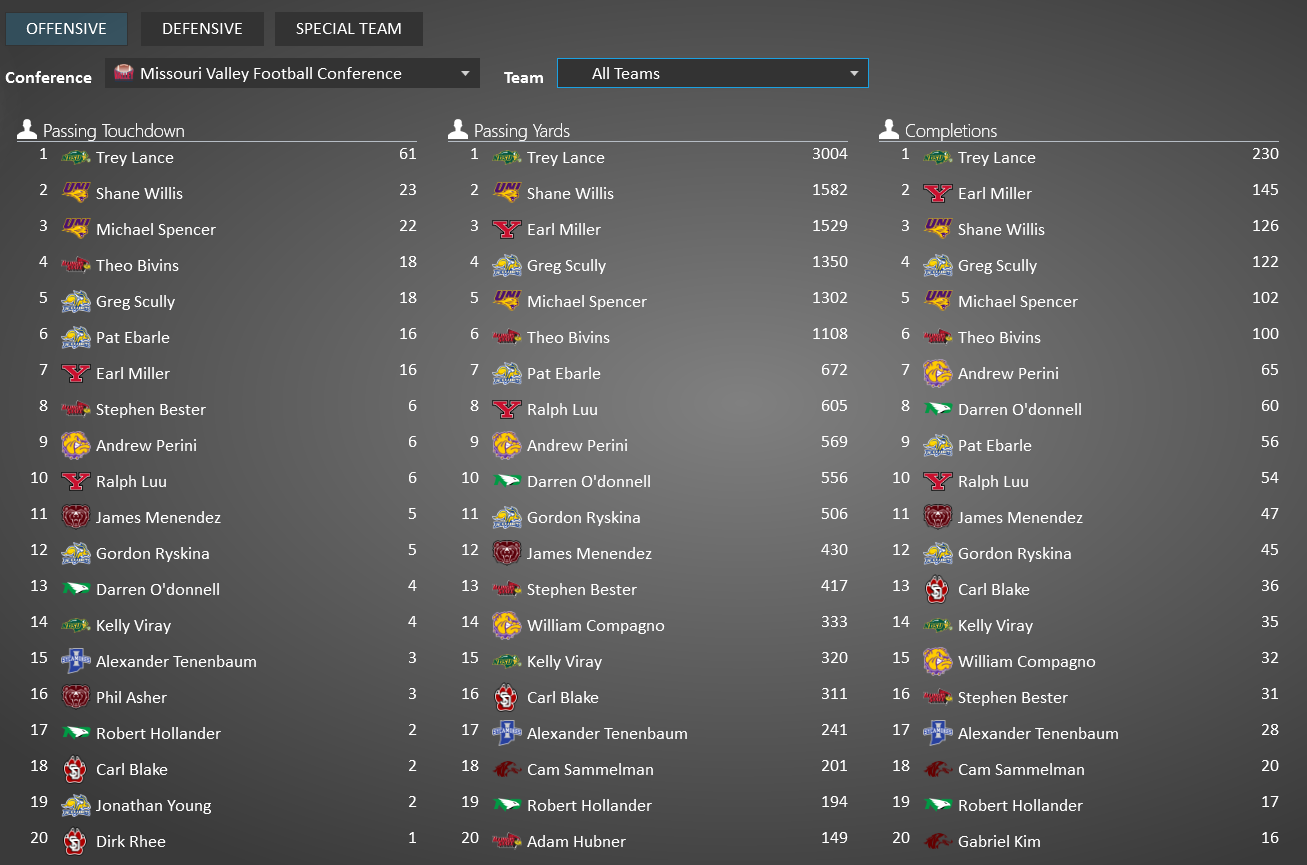 Player Statistics
Optimizations
Implemented so coach handling works for player discipline
Changed so a team wouldn't punt on fourth if behind late in the game
Implemented so the maximum amount of recruits is per class year
Did some minor GUI updates for Calendar, Recruits View, Team Squad and Team Depth Chart
Implemented so the passing stats requires a minimum amount of attempts
Bug Fixes
Fixed so it is possible to progress even if you don't have enough players for a position
Fixed a GUI issue with not showing the correct prestige goals in season 3
Fixed loading and saving issue for some users
Fixed issue with the user not being able to tick the full scholarship box when making an offer
Fixed bug where the game crashed when delete the standard practice scheme
Fixed bug when playing with both FBS and FCS in Prestige mode
For more updates please follow us on Twitter, Discord, Reddit or Forum

Thanks to the people who have helped with testing and giving inputs for changes and new features
Best Regards
The Game Development Team