Hello everybody
We are happy to announce the release of version 0.2.0 :-)
As written in the roadmap the main focus has been on optimizing the gameplay simulation, and we think it starts to look like something more realistic. It is an area we will get back to over and over again, since we think there will always be the need for minor tweaks. But for now it is good to good, so please let us know if we need to change anything else in that area.
On the depth chart selection we have changed it a bit, so instead of a pop up window it is now a selectbox. This is done because we feel it is easier to use, and we didn't like the use of the icon for getting the pop up window.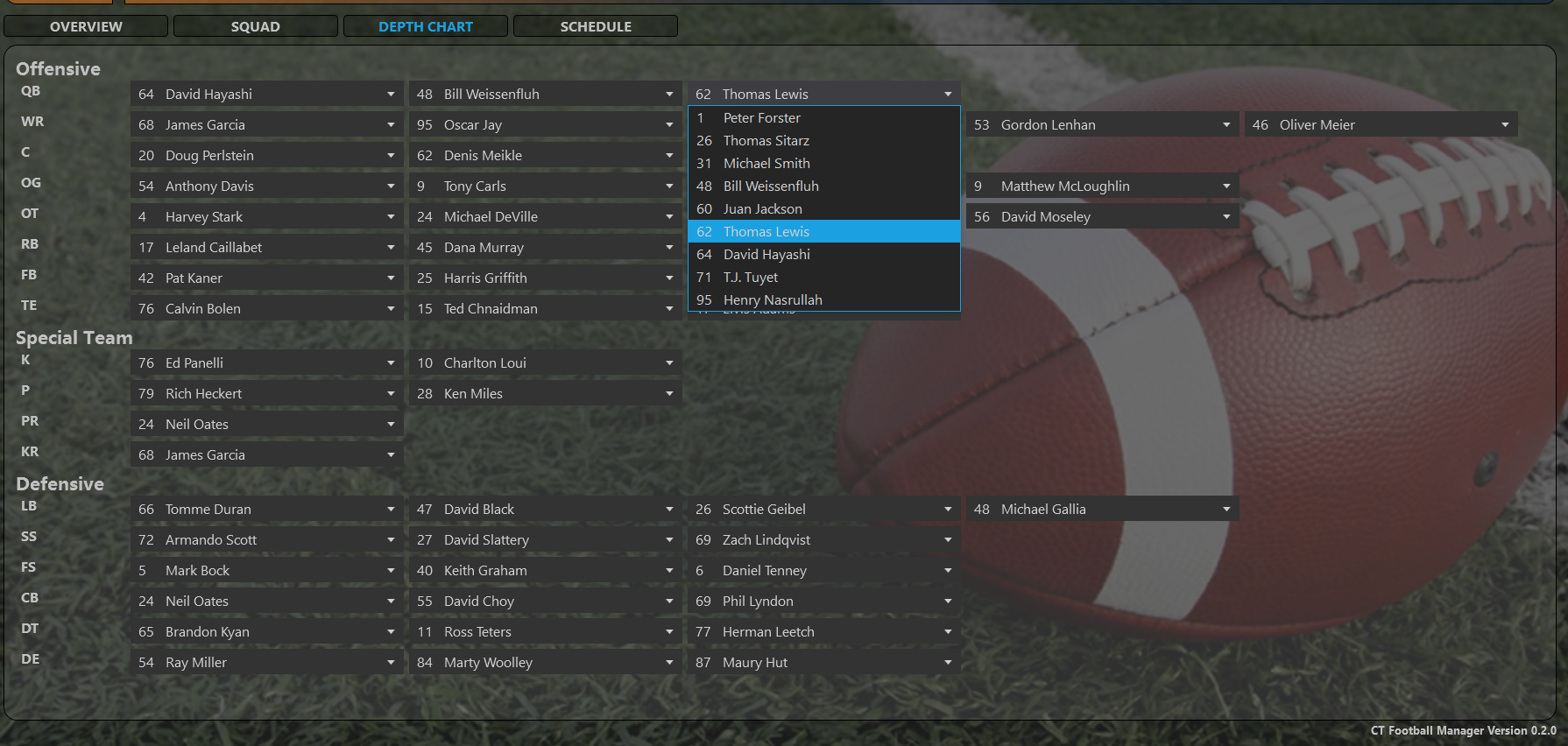 One of the issues which has been reported is that on smaller display resolutions the continue button gets hidden behind the other menu options. We have tried to fix that but we still recommend to use high resolution, since the game is mostly tested on that.
The next focus for the game will be on implementation of injuries and penalties, and we will start on the injury part. We will as usual keep you updated in the weekly blog
BR
The DevTeam