Hello everybody
We are now ready with the release of version 0.2.2. The version is attached to this post
The main focus for the release is of course the stats update mentioned in last weeks update, and some changes to the conferences.
The changes for the conferences are splitting of the a conference into two divisions and then the conference championship game will feature the winners of each division. It is not all conferences which are divided into two divisions.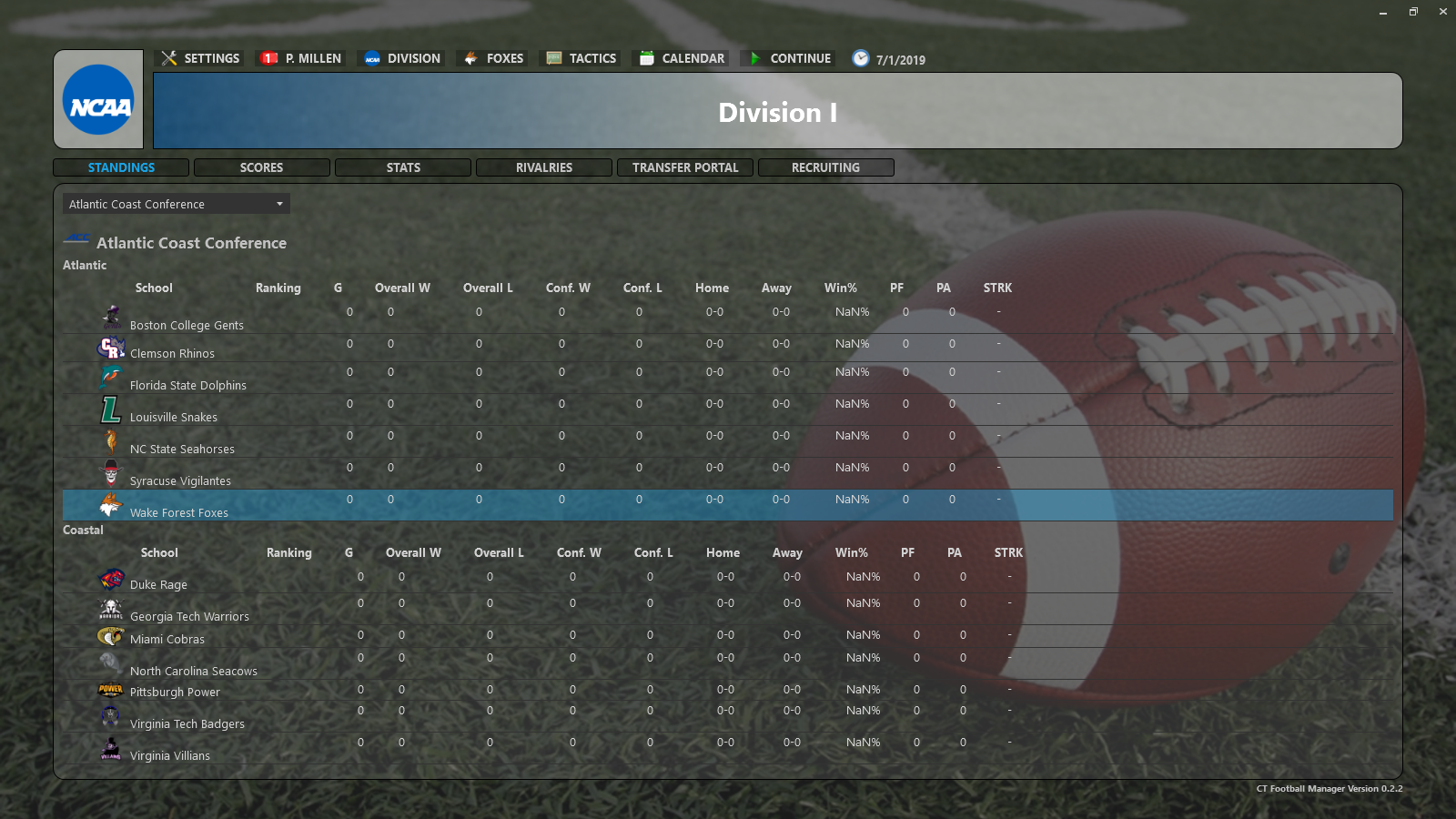 On the data side we have added a number of new college teams so we are up to a total of 130 college teams in 10 conferences (and some independent) to choose from.
With the split of conferences and the adding of new teams we have prepared most of the data for optimizing the scheduling system. This means that we have decided to change the road map, so our focus for the next release will be the new scheduling system.
The new roadmap now looks like this:
Roadmap

0.3.0: Focus on optimization of schedule (Beginning of July 2019)
0.3.1: Updates and futher Bowl games (Mid of July 2019)
0.4.0: Optimization of college teams: Scholarships, redshirted etc. (Beginning of August 2019)
0.4.1: Updates to transfers and scouting (End of August 2019)
Forum

If you have any questions or inputs remember to visit our forum over at gmgames.org: http://forums.gmgames.org/forum/408-ct-football-manager/
BR
The DevTeam