Hello everybody,
Bowls

In the past week we have been doing a lot of work on optimizing the selection for the different bowl games. We have implemented a number of new bowl games so the total is now at 40 bowl games in the game, where the conferences have tie ins for the different bowl games.
In the process we have also added a new screen, so it is possible to see which bowl games the different conferences have tie in for.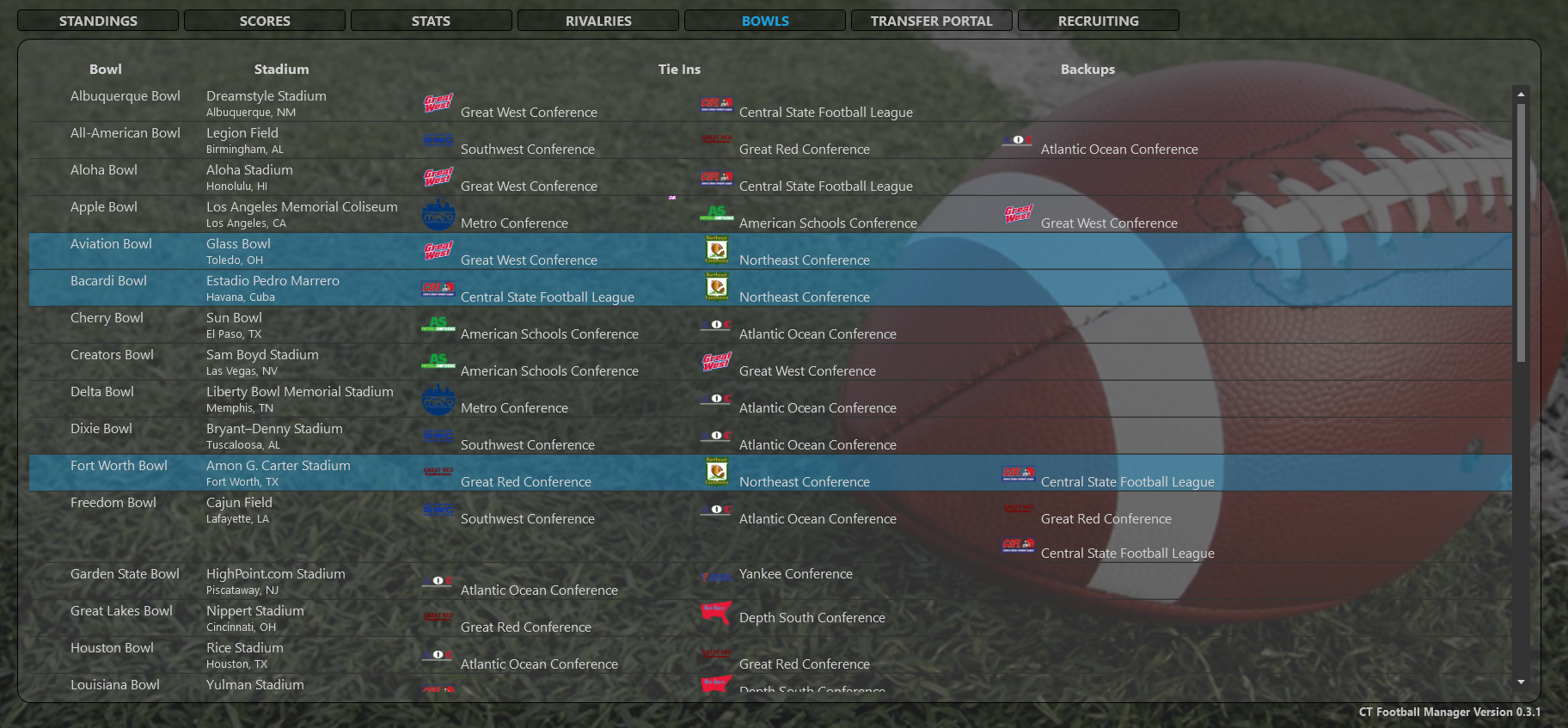 Two of the things still missing and the focus for the next week, is to allow some of the independent to participate in some of the bowl games and to change so it is only teams who are bowl eligable who will be able to compete in the different bowl games.
Scheduling

While doing some testing for the bowl games we noticed a couple of issues with the scheduling. One of the issues was with the different dates, so we ended up with getting the bowl selection before the end of the last week, and in most cases we would also miss the conference championship games. Another issue was with the number of games played per team where some teams had 10 games and others had 13 games. Both those issues have been fixed.
Twitter

In order to be able to give some more updates on the progress of the game we have decided to create a Twitter account, so please follow us at https://twitter.com/CTGames6
BR
The DevTeam