Hi everybody,
As promised on Twitter we are now ready with a new test version where we hope for some feedback either here or in the forum (http://forums.gmgames.org/forum/408-ct-football-manager/)
Our main focus for this past week has been on updating the simulation of a human game. We have added so it is possible to select who will make the calls on both offense and on defense.
At the moment there are three options on both offense and defense:
Coordinator only: The offensive/defensive coordinator (CPU) makes all calls
Human player - Major plays: The CPU makes all calls except for 3rd downs on defense and 3rd and 4th downs on offense
Human only: The user makes all the play calls
When in game the user will be able to do the play calling based on the selections made before starting a game.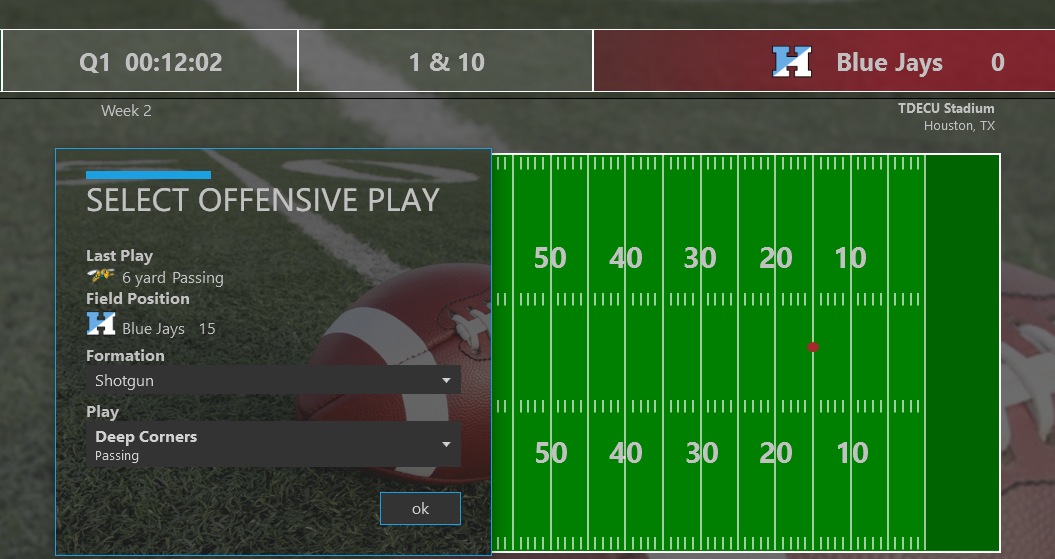 While implementing the play calling we noticed some issues with the penalties, so that have been fixed as well.

Next Release

For the next release we will do some further updates to the simulating of a game most likely both on the GUI side and on the backend. We will also look into the attributes for the different players so they get some more realistic heights and weights based on their position.
BR
The DevTeam